Singer.
Actor.
Vocal Coach.
 
Hi there, I'm Terrell! I'm just a man with dreams and goals working and living in New York City, NY.
TERRELL FOSTER-JAMES was raised in the city of Chelsea, Massachusetts. He didn't realize his love for music until the 8th grade after he joined the Boston Children's Chorus (BCC) at the age of thirteen. From that point on, music, acting, and teaching became his life. Learning theory, ear training/musicianship skills all unfolded slowly one by one making his future career a definite. Terrell completed his undergraduate studies at the prestigious, Berklee College of Music ('14) with a degree in Professional Music. His concentrations included Music Education, Musical Theater Performance, as well as continued effort in perfecting his craft of educating others through Vocal Pedagogy.
While at Berklee, some of his major performances include, but are not limited to, performing with Phillip Bailey of Earth, Wind, and Fire, for scholarship recognition under Mr. Bailey's name, and had the amazing opportunity of performing for Mr. Quincy Jones. Before his undergraduate studies began, he was a part of Berklee's world renowned City Music program, the same program that chose him, and 13 others to receive a Full-Tuition Scholarship to attend Berklee in the Fall of 2010. He thoroughly enjoyed his time at Berklee, received various influential assistance from faculty members including, but not limited to, Winston Maccow, Rene Pfister, Lawrence Watson, Nichelle Mungo, Sharon Brown, Broadway Music Director/Conductor Eric Stern, and his most influential private instructor, Alison Wedding.
"The more personal, the more universal."
Sept. 2018
Photo Credit: Rex Lott Photography
Some of his most memorable roles in theater include Oscar D'Armano (LaChiusa's "The Wild Party") with Moonbox Productions at Boston's Calderwood Pavilion, The Wizard ("The Wiz") and Mereb ("Aida") both with Fiddlehead Theater Company, staged in the historic Strand Theater, as well as the Mister Understudy/Ensemble ("The Color Purple") with Speakeasy Stage Company, staged right in the Wimberly Theater also of the Calderwood Pavilion.
Photo Credit: Nonoka Judit Sipos
A LETTER FROM ME TO YOU...
Dear Viewer,
Thank you for taking the time to view my website. I have always been an ambitious person with never-ending dreams and goals. My work ethic and drive goes beyond your average worker, and I strive to be the best I can be in anything I do. I am a driven, dedicated, passionate individual, with a vibrant personality, and am a joy to work with. My commitment to my craft exceeds all, and my motto has always been "Live your best life!". The learning never stops for me, and I want to share what I learn with the world, when I can. I hope we get the chance to work together!
Forever growing,
TFJ
P.S. Please enjoy me singing an arrangement of "Memory" from the broadway musical 'Cats' below......use headphones ;)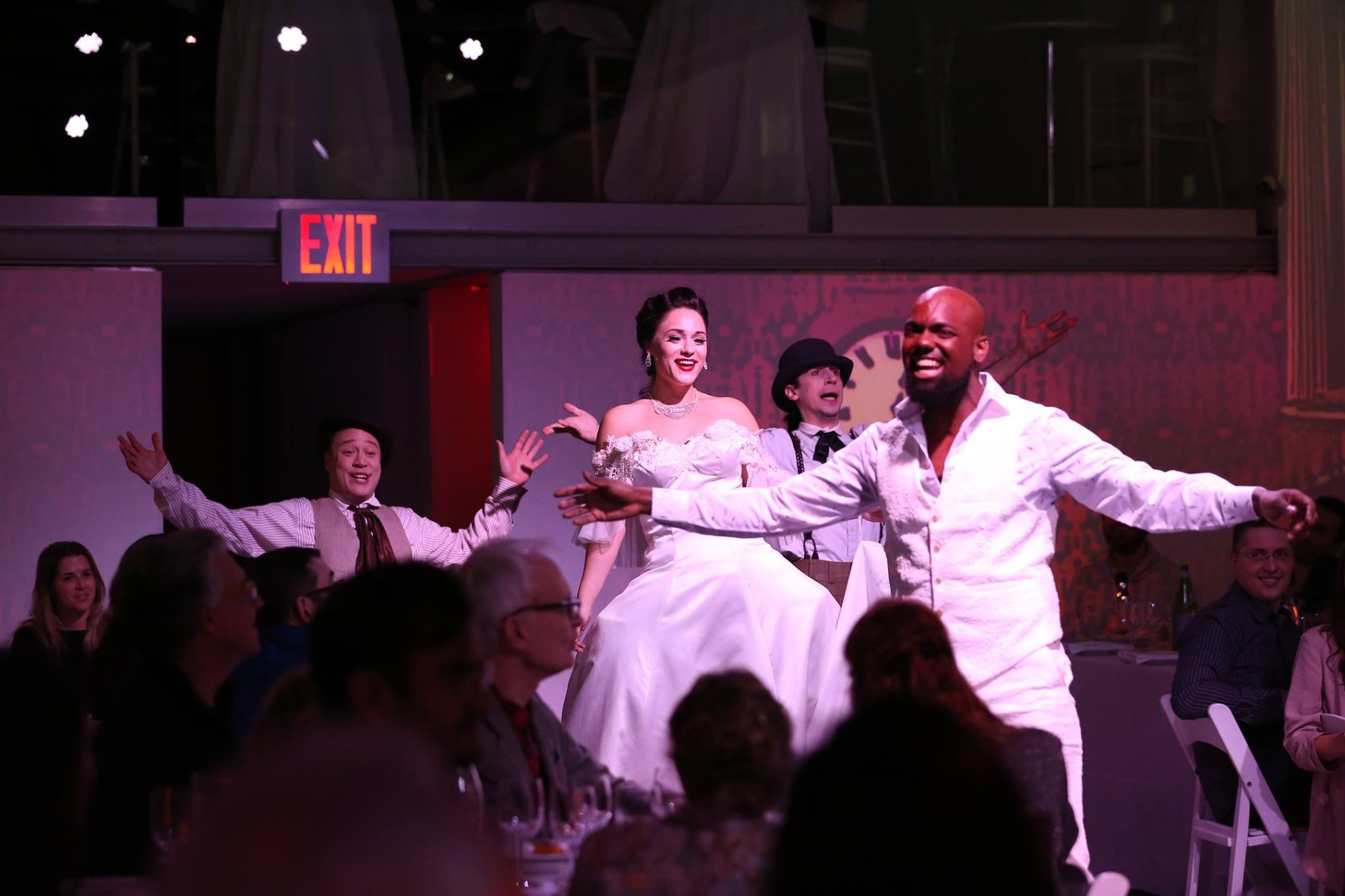 Voice Type
Strong Bari/Tenor
(w/strong Falsetto)
Height
6'
Weight
180 lbs
Hair Color
Black (Bald)
Eye Color
Dark Brown
For all bookings, contact Terrell foster-james at:
terrellfosterjames@gmail.com